Celebrating 20 Years on the Road with the Cadillac Escalade
The Cadillac Escalade is a cultural icon that has been on the road for 20 years. As the reigning monarch of style and sophistication on a large scale, the Escalade represents the best of full-size luxury SUVs. Drivers and fans from across the country and around the world have helped drive the Escalade to the very top of its class -- with sales exceeding more than $3 billion on the model. Cumulative global sales of all models have exceeded three-quarters of a million units over the years, making it one of the best-selling models in its class.
Signature Cadillac Quality
The combination of Cadillac quality and a hot SUV body style catapulted the Escalade into the hearts and minds of hundreds of thousands of consumers. By the time the second model year rolled off the line, sales were growing a...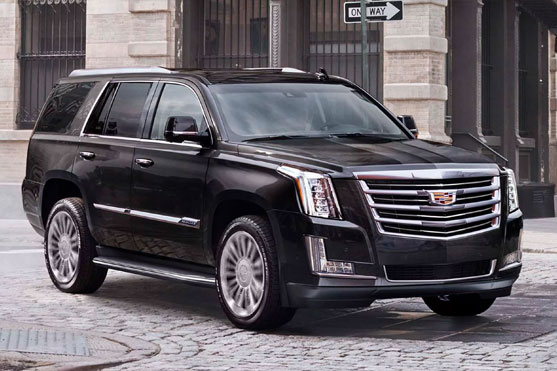 The Cadillac XT4: Vibrant in Design and Purpose
Cadillac has long been the brand by which other vehicles are measured and nowhere is that more evident than with the new 2019 XT4 crossover. This exciting new entry in the Cadillac lineup includes an abundance of technology features and a design that is sure to impress. There is no question that this vehicle is a luxury model, from the angled design to the turbocharged 237-hp engine to the exceptional safety features.
Smaller Crossover, Big Style
The modest size of the new-for-2019 XT4 doesn't mean that you'll feel crushed into the form factor, however. Passengers and drivers alike have plenty of room in the 109.4-inch wheelbase. The XT4 is significantly larger than the competing BMW product and similar in size to the Lexus NX and Audi Q5.
Updated Infotainment
Cadillac's dedication to luxu...