Help Us Celebrate the 60th Anniversary of Keyser Cadillac
For the last 60 years, Keyser Cadillac has been providing New York families with exceptional service before, during and after the sale -- and now we want to celebrate that legacy! To help us get into the mood, we went through some of the major highlights of our time in the Williamsville community. Thank you for helping us be one of the longest-lasting Cadillac dealerships in the country!
In 1968, James and William Keyser open Keyser Bros. Cadillac-Pontiac, Inc. in Tonawanda, which is quickly renamed to Keyser Bros Cadillac Inc.
Not long after opening, John Skill and Roy Helf purchase Keyser Bros. Cadillac, which is now located at 4130 Sheridan Drive, Williamsville, NY.
By 1996, Keyser Bros. Cadillac receives the Drewer Trophy, a prestigious award celebrating their #1 rank in Customer Sati...
Cadillac Steps Up the Luxury with Athletic New XT6 SUV
Surprisingly sporty, the new Cadillac XT6 is sure to turn heads on the road. The clean styling and wide range of color choices are sure to make this mid-size SUV one of the hottest tickets on the market for 2020 and they are available now at your local Cadillac dealership, you'll appreciate everything that this new offering brings to the road.
Plenty of Room Without Feeling Overwhelming
Third-row seating was often found only in much larger SUVs or minivans, but the XT6 makes it work without sacrificing much space between the seats. The 2020 XT6 is not built on the same base as the much-larger Escalade and has a more inviting profile that doesn't feel overwhelming for drivers.
You Choose the Style of Interaction
As you would expect, the XT6 offers some exceptional options when it comes to i...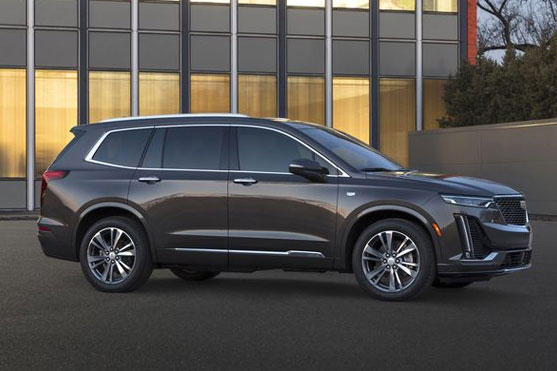 Check Out the 40+ Upgrades Coming on the 2020 Cadillac XT5 SUV
While Cadillac may not be known for their turbocharged excitement, the 2020 XT5 SUV is set to provide a new level of excitement at your local Cadillac dealership. With more than 40 upgrades and enhancements planned for one of the top-selling SUVs in the Cadillac lineup, the XT5 is set to raise the bar for luxury crossovers across the board.
Premium Luxury in a Sporty Crossover
From the bolder grill design to the two distinctive personas, the XT5 comes dressed to impressed with a bright, contemporary design both inside and out on the Premium Luxury model while the XT5 Sport model brings a darker and more aggressive look to the line. Each option contains the sophisticated upgrades that you expect from a Cadillac, with a dynamic driving experience that still offers a comfortable retreat fro...
Get Ready for Smooth Sailing: Cadillac is Expanding Super Cruise
Driving can be a taxing experience, especially if you're stuck on the highway for multiple hours each day or on an extended road trip. Cadillac agrees -- and they've developed an arterial network of highways throughout the U.S. and Canada that allows lucky Cadillac owners to utilize their Super Cruise functionality. If you're not familiar with it, Super Cruise turns your vehicle into the light version of a self-driving car. Here's what you need to know.
What is Cadillac's Super Cruise?
Technically called a "driver assistance program", drivers are still expected to be active in the navigation of their vehicle. However, Super Cruise is a hands-free driving system that is so sophisticated it even knows if you're paying attention. If you don't respond to repeated efforts of the vehicle to get ...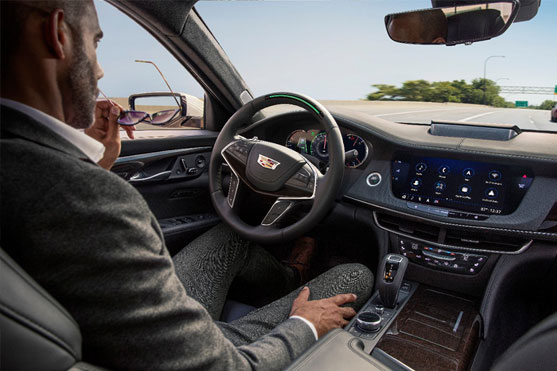 Get Cadillac Certified Service from Your Trusted Cadillac Dealership
Your Cadillac represents the pinnacle of style and sophistication, so when you need Cadillac auto parts you are only interested in the very best. Fortunately, your local Cadillac dealership provides the Certified Cadillac Service that you demand along with the courteous interactions that you have come to expect from Keyser Cadillac. Your time is precious: why would you trust your investment to anyone other than your trusted Cadillac dealership?
Your Personal Cadillac Concierge
Whether you need a simple oil change or a complete checkup or overhaul for your Cadillac, the friendly and knowledgeable staff at Keyser are there to attend to your needs. For a modest fee, our concierge team is available to pick up your vehicle from your home or office to create a seamless, tailored maintenance expe...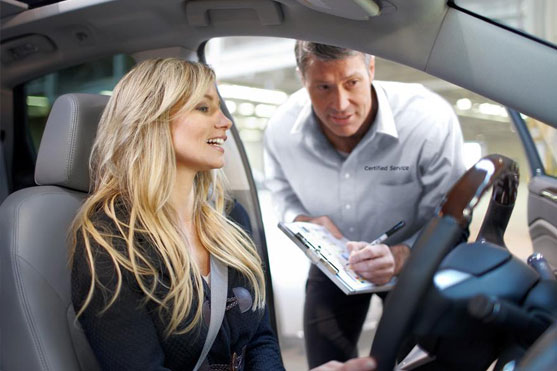 The Cadillac CT5 Has Been Revealed
The new Cadillac CT5 has been teased for quite some time, but your local Cadillac dealership just came one step closer to having the real vehicle in stock. Called a "sensory symphony" by Cadillac, the new CT5 sedan is expected to herald in a new era for the iconic manufacturer. The all-new autonomous sensory meridian response (ASMR) is only one of the exciting new features you'll find in this stunning new vehicle.
World-Class Cabin Experience
Set to debut officially on April 16, the sneak previews of the Cadillac CT5 include their active noise-canceling cabin features as well as advanced sound quality optimization that is expected to deliver a world-class cabin experience for drivers and their lucky passengers. All of the senses will be delighted with the high-touch cabin that is expected ...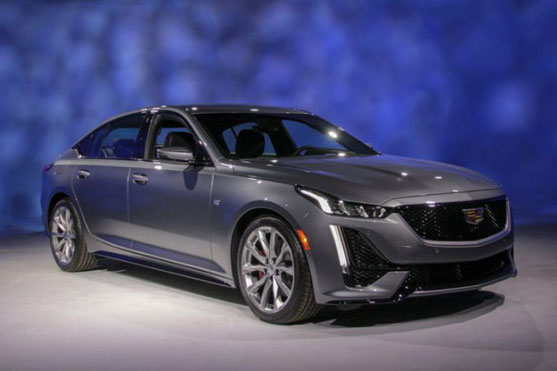 Why Choose Cadillac Certified Pre-Owned? Peace of Mind and Confidence
Looking for Cadillac used cars is easier than ever with Cadillac's Certified Pre-Owned vehicle program. You can trust that any vehicle accepted into the program meets rigorous quality and safety standards, and that you won't need to compromise your high standards to purchase a more cost-effective vehicle. Cadillac Certified Pre-Owned vehicles can only be sold by a licensed Cadillac dealership, ensuring that your vehicle is of the highest quality.
Known Service History
One of the key benefits of purchasing a Cadillac Certified Pre-Owned is knowing the entire service history of the vehicle. The same people that designed, engineered and built the vehicle back up each purchase to ensure the vehicles are in top operating condition at all times. Your vehicle can also be serviced at any Cadillac ...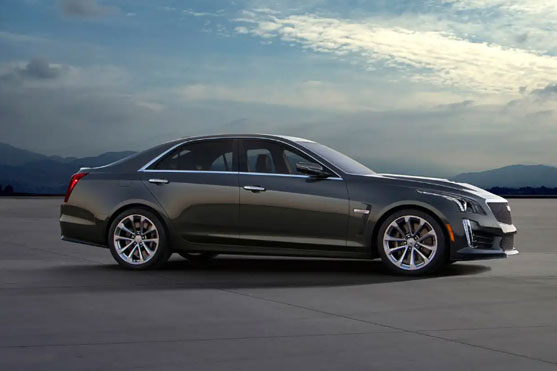 2019 Cadillac ATS-V Coupe Packs in Fun and Performance
Cadillac as a brand is known for delivering luxurious and comfortable vehicles, but your Cadillac dealership has a 2019 ATS-V Coupe with the added punch of breathtaking performance. If you've never considered the words "hot rod" and "sedan" in the same sentence, then you've been missing out on this stunning and sporty ride.
Racing-Level Performance
From the turbocharged V6 high-performance Recaro racing seats, your mind may be tricked to think you're sliding into a sports car instead of a Cadillac sedan. Select from a 6-speed or 8-speed automatic engine on the ATS-V and look forward to kicking out over 400 lb.-ft. of torque while still maintaining the smooth consistency you expect from a high-end luxury vehicle. With a top speed of 189 miles per hour and acceleration from 0-60 in 3.8 secon...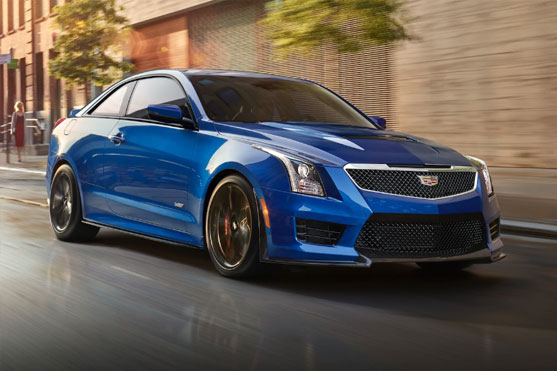 Cadillac Offers Teaser Pics of its First Electric Vehicle
The electric car craze is far from over, as evidenced by the latest offering from Cadillac. Yes, Cadillac is about to join the crowd of electric cars with its very first project: a fully-electric -- and full sized -- crossover. The flexible base for this as-yet unnamed vehicle has got the industry excited to see what will be coming next from the iconic car manufacturer.
Transforming Luxury
Traditionally a luxury brand, Cadillac has so far resisted the call of offering an electric car. Their thoughtful and eye-catching new design allows for a high degree of flexibility as they consider other electric offerings. According to Cadillac president Steve Carlisle: "The architectural design will allow the battery packs to fit into the vehicle like ice cubes in an ice cube tray, you can put in as m...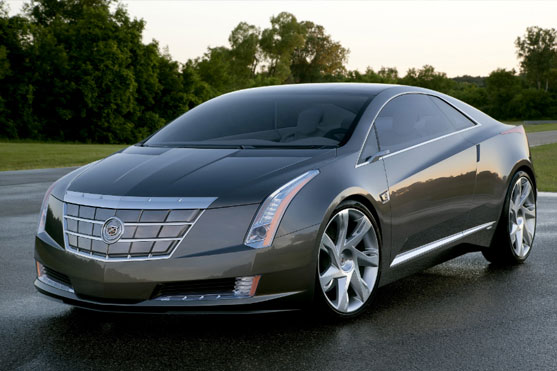 Cadillac Introduces Escalade Sport Edition
The team behind the 2019 Cadillac Escalade is adding some bragging rights with the stunning and sophisticated new Sport Edition! From the glossy black exterior trim to the Midnight Silver finish on oversized 22-inch wheels, the Sport Edition is dressed to impress. While not quite a blackout, the muted color scheme of the Escalade Sport Edition is a darker look than we've seen from Cadillac in the past -- but the look is appealing for a wide range of consumers.
The Ultimate in Luxury Driving
Cadillac's Escalade has long been the premiere luxury SUV, leading the segment almost since it was introduced nearly 20 years ago. This particular version has a more aggressive look than past styling and is Cadillac's response to consumers who often customize the Escalade with aftermarket effects.
Advan...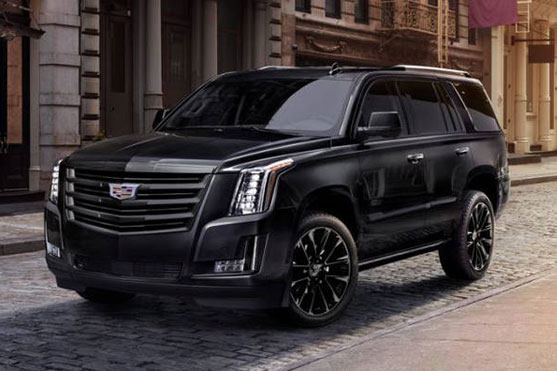 Cadillac Introduces the 2019 V-Series Pedestal Edition
The Cadillac line just became a bit more prestigious, with the introduction of 300 limited edition 2019 V-Series Pedestal Edition CTS-V Super Sedans and ATS-V Coupes. These luxury vehicles are known as the pinnacle of high-performance and will be sold only in the U.S., Canada and the Middle East. With a twin-turbocharged V-8 engine and all the good looks that you would expect from Cadillac, this extension of the V-series will be appreciated by brand aficionados throughout the world.
Connected Luxury
Cadillac has been focused on expanding the reach of their brand globally, and this latest entry into their indulgent line-up of super cruisers is expected to attract new buyers to their showrooms. The connected environments are targeted towards moguls who are used to the very best in life, with...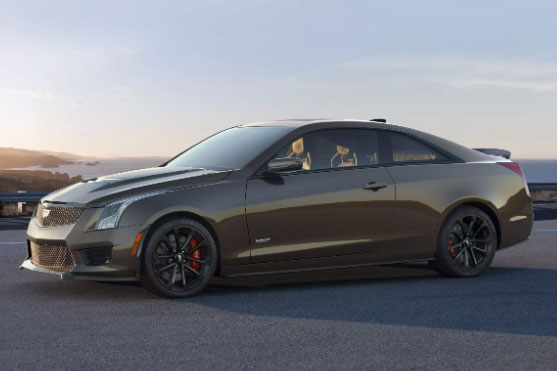 Cadillac Tops Tesla, Nissan, Volvo in Consumer Reports Semi-Automated Driving Test
Self-driving cars have received a great deal of press in the past few years -- some positive, some negative. The current reality with semi-automated driving is much more interesting, as found after the first Consumer Reports test of partially automated driving systems. Some might be surprised to learn that Cadillac topped the list, beating out Nissan, Tesla and Volvo by balancing high-tech capabilities with safe operating conditions for the driver.
Semi-Automated Driving Goes Mainstream
With multiple mainstream brands introducing semi-automated driving, it's well on the way to becoming a mainstream offering. Consumer Reports tested the Cadillac's Super Cruise against Tesla's Autopilot, Nissan's ProPilot Assist and Volvo's Pilot Assist. They were ranked in that order by the non-profit consu...